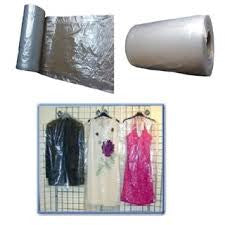 Polythene Garment Covers (roll)
Roll of quality garment covers to keep all you clothes clean and fresh. 
Tech Specs
Size: 19x23x36" 
Gauge: 100 (25mu)
Colour: Clear
Average qty on roll: 326
What can this product be used for?
These garment covers are excellent for keeping your clothes clean, dry and dust free.
Original price
£39.74
-
Original price
£39.74