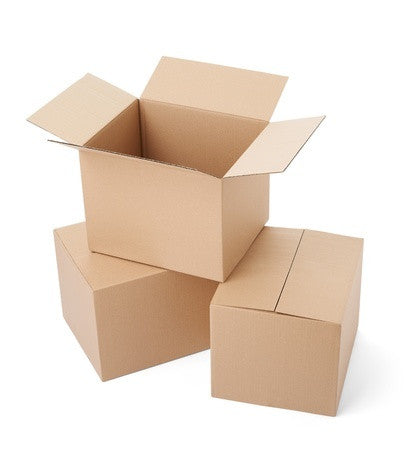 Selling on eBay? Send with the correct packaging
No matter if you are selling from eBay, Amazon or your own website.  You need to package your items for delivery with a few factors in mind to make sure that the items arrive in one piece without costing you an arm and a leg.  Here are a few tips that you should be thinking about every time you start the dispatch process.
Impact Matters
So you got the sale!  You are now ready to send.  Whether you are sending a Ming Vase or a artisan steak and ale pie, you have to wrap it up and protect it.  You may be the most careful person in the world at handling your goods, but once you pass that package to the courier, it's fate is no longer in your hands... or is it?
If you have never seen how sorting happens within a courier sorting center, check out this YouTube Clip. 
Now, if you package your item correctly all those little bumps and the potential drop by courier personnel (we're all human), will no longer matter.  
Click here
to see how we can help
Size Matters
Royal Mail has that template sizer at the post office.  if your parcel is too large and it cannot go through the hole, you pay more.  When you are 1-2mm off the threshold, this can be mighty frustrating.  If you are selling much of the same products, look around for a template box that will keep you within the Royal Mail size constraints.  You can also buy size guides online that will help you to never get he size wrong again!
If you are sending lots of items, think about how you arrange them, and the protective packaging, within your larger box.  Think of it as a game of Tetris.  The less room you have, the better.
Weight Matters
A big cost contributor is weight when sending items via post.  eBay selling is a very competitive marketplace. You need to keep costs to a minimum to maximize your profit.  Choose light packaging options to protect the items.  See our selection of bubble wrapping products here
Water Matters
The postman is out on his rounds, he's walking the streets for the last leg of your delivery. It's smashing it down with rain outside.  Your package is going to get some water on it.  Have you thought about this?  Is your packaging likely to disintegrate when wet?
Cover it up! If it is small enough, go for a courier bag. If it is a larger box, how about some stretch wrap?  
Presentation Matters
No matter what you sell, the look of the boxed / packaged products is always a big factor in the customer satisfaction towards you.  If the item arrives with the customer and it's semi-unwrapped, the packaging has fallen apart, how do you think they will feel?  
If the items is an odd shape, find a snug box for it to make the outer shell more robust.  Click here for our selection of boxes