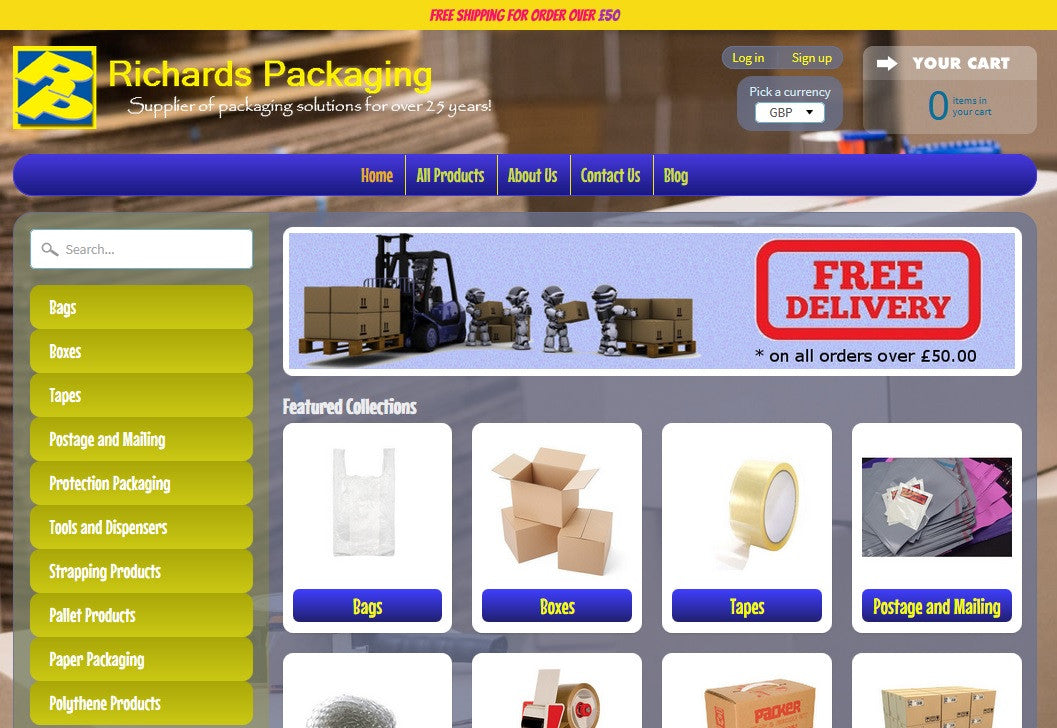 Richards Packaging launches brand new website
Happy New Year to you all! 
This is an exciting time for us here at Richards Packaging.  We have just launched our brand new website that we know will bring a great customer experience to our web customers.
Richards Packaging have been established for over 25 years now, supplying quality packaging solutions to companies of all shapes and sizes across the UK and further afield.
Our new website is just the tip of the functionality that we will be bringing to our customers.  We will soon be implementing automatic quantity break discount function.  We just have to complete a bit of testing and it will be coming here very soon!  Sign up to our newsletter on the homepage and we'll let you know when it is here!
Our newsletter will not just be about what is happening at Richards Packaging.  We'll also tell you when you can save money.  Simply signup and we'll keep you posted!
Feel free to leave us a review of our products and services.  We would love to know what you think.
Thanks for reading our first ever blog on our lovely new website!  We hope you like it.