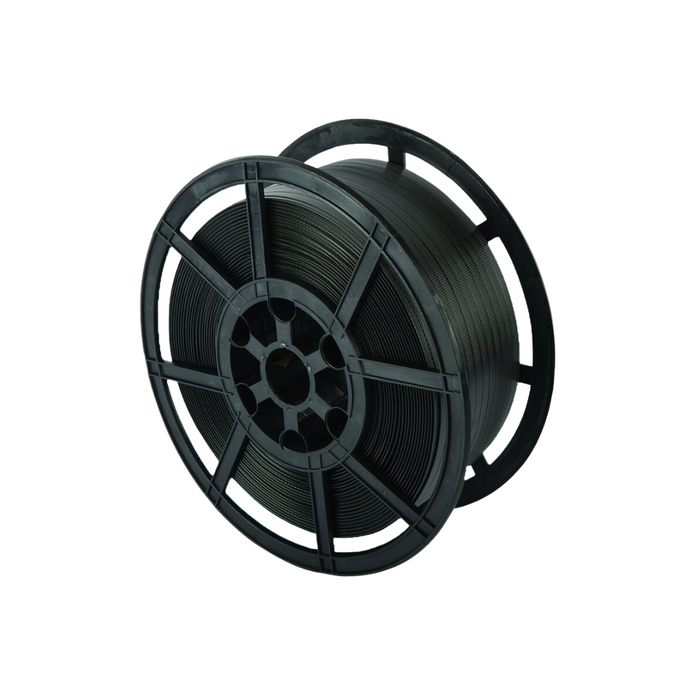 Black Polypropylene Hand Strapping £37.16 SPECIAL OFFER
Product Description
Polypropylene Hand Strapping is light and flexible.
The strapping is loaded on a plastic reel, making it easy to dispense and store.
Technical Specifications
Width:  12mm
Colour: Black 
Length:  1500 Meters Per Roll
Material:  Polypropylene 
Common product uses
Polypropylene Hand Strapping is ideal for strapping and stabilising items on pallets, avoiding load damage due to movement.
This product is also an efficient strapping for the bundling items together for shipping or containment. 
Bulk Buy
With Richards Packaging, the more you buy, the lower the price you pay. We won't ask you to enter a voucher code at the checkout for bulk buying, we simply add the discount for you. See below the automatic discount rates that you will receive when adding products to your cart. Price show is per item.
Request a product sample
Sample request is not available for this product.
Product specific Delivery information
Standard delivery procedures apply for this product. For more information, see our FAQs pages
Original price
£37.16
-
Original price
£37.16