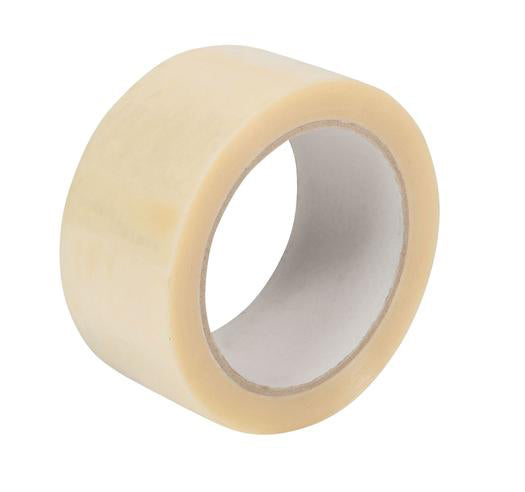 Premium Vinyl Tape
This premium quality Vinyl tape has a Bi-oriented 30mu polypropylene film backing and solvent adhesive. Designed to be silent during use and can be used manually or with one of our tape dispensers.
Tech Specs
Size: 2" x 66m (clear)
         2" x 66m (brown)
Please store at temp: 15c to 30c (59F to 86F)
Colours: Brown and Clear
Premium Buff (brown) Solvent Adhesive Tape 
Premium Clear Solvent Adhesive Tape
What can this product be used for?
Our Premium Vinyl tape is ideal for sealing boxes and general purpose use. 
Original price
£2.51
-
Original price
£82.08