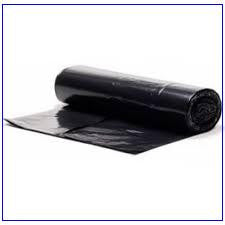 Standard Refuse Sacks (Roll of 50)
High quality Standard Refuse Sacks, made from tough low density, gusseted Polythene. 
Strong and puncture resistant, these bags will not leak and are ideal for a variety of waste materials.
Technical  Specification
Size: 18x29x39" 
Gauge: 160 (40mu)
Colour: Black
Quantity: 50 Refuse Sacks per Roll
Strength: Standard (see below for uses)
What can this product be used for?
These Standard Refuse Sacks are strong and puncture resistant. Ideal as bin liners therefore making them suitable for everyday household waste.
Original price
£9.01
-
Original price
£9.01